HR Hotline: Does OSHA Require Logging an Employee's Adverse Vaccine Reaction?
05.12.2021
Q: Does an employer have to record an employee's adverse reaction to a COVID-19 vaccine on an OSHA 300 log?
A; It depends on whether the employer required or just recommended that employees get vaccinated.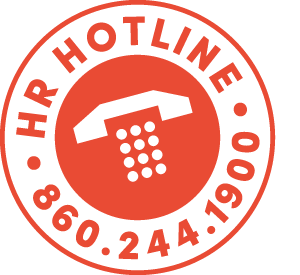 In a new series of answers to its COVID-19 frequently asked questions, OSHA said it depends on whether the employer mandated that workers get vaccinated—or the employer just encouraged the vaccine.
OSHA said it is exercising its enforcement discretion to only require the recording of adverse effects to mandated vaccines.
The agency's new guidance says that an adverse reaction to a vaccine may be a recordable incident if it's work related, a new case that didn't result from a previous work-related illness, and has one recording criteria—such as days away from work.
For an employer who requires workers to be vaccinated as a condition of employment, any adverse reaction to the COVID-19 vaccine is work-related if it's a new case under 29 CFR 1904.6 and meets one or more of the general recording criteria in 29 CFR 1904.7.
However, employers who recommend but do not mandate the vaccine do not have to record adverse reactions to the shot.
Adverse Reactions
While OSHA is recommending that all adverse reactions among employees be recorded even if the shot was not mandated, it is exercising its enforcement discretion "to only require the recording of adverse effects to required vaccines at this time."
OSHA reminds employers that a worker who opts against receiving the vaccine cannot suffer any workplace repercussions from this decision.
"The exercise of this discretion is intended only to provide clarity to the public regarding OSHA's expectations as to the recording of adverse effects during the health emergency," the agency said.
"It does not change any of employers' other responsibilities under OSHA's recordkeeping regulations or any of OSHA's interpretations of those regulations."
Incentives
OSHA also notes that some employers are providing financial and other incentives to get vaccinated.
But it warns that an employee who refuses a vaccine and misses a payment or a chance to win a prize for getting vaccinated may have arguably suffered "repercussions."
"Employers may want to make it clear in communications to employees whether COVID-19 vaccine are required or merely encouraged," OSHA said.
"Where vaccines are voluntary, employers may want to make that clear in their communications to employees."
---
For more information, contact CBIA's Phillip Montgomery (860.244.1982).
Tags:
Stay Connected with CBIA News Digests
The latest news and information delivered directly to your inbox.