HR Hotline: Do We Have to Pay a Commission to an Employee Who Resigned?
05.06.2021
Q: I own an event planning company, and one of my employees successfully sold a wedding event in the spring of 2020. The employee would typically be paid a commission when the company receives payment from the customer, but we haven't received payment as the event was repeatedly postponed because of the pandemic.
We don't have a written commission agreement in place, and the employee has now resigned. Do we still have to pay the commission?
A: Yes, you must pay the commission if and when you ultimately receive payment from the customer—even if the employee is no longer with your company at that point. This is because you and your employee did not have a written agreement in place.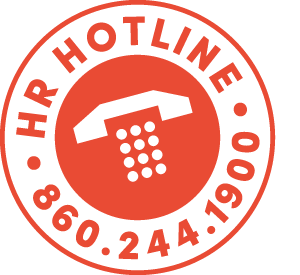 Commissions are considered earned at the time specified in a written employment or commission agreement. If no such agreement exists, or if the agreement is silent on this issue, a commission is earned in accordance with past dealings between the employer and employee.
If there are no such past dealings, the commission is earned when the salesperson produces a person ready, willing, and able to enter a contract upon the employer's terms.
Once a commission is earned, it is legally considered wages under the Connecticut wage payment statutes, and an employer has a legal duty to pay those wages.
It sounds like you and your former employee had past dealings, providing for the payment of commissions upon the customer's payment to you, the employer.
As such, if and when you receive payment from a customer that the former employee brought in, you'll have a duty to pay that commission.
Written Agreements
Note that, going forward, it will be wise for you to have written commission agreements with your salespeople.
Under Connecticut law, an employer may determine how commissions are calculated and when they are paid—including a determination that a commission will not be payable once employment ends.
Connecticut public policy favors freedom of contract between employer and employee.
Thus, if an employer determines a commission schedule, and the employee agrees by accepting employment, the terms of that agreement will govern. For this to apply, however, the agreement must exist in the first place.
Connecticut's Department of Labor has specifically found that an employer may not benefit from the absence of a contract.
So, keep track of your former employee's sales, and if they ultimately come through with revenue to your company, pay out those earned commissions.
---
For more information, contact CBIA's Diane Mokriski (860.244.1900) | @HRHotline.
Tags:
Stay Connected with CBIA News Digests
The latest news and information delivered directly to your inbox.