HR Hotline: Can a Personnel File Be Shared with Another Employee?
01.16.2018
Q: After complaining that a coworker is "bullying, harassing, and threatening" him, our employee is asking to see any record of similar complaints about the accused coworker. Does he have the right to review such information?
A: In most cases information gathered in response to such a complaint is kept in either an employee personnel file, or in a security file—especially if collected as part of an investigation of misconduct or in preparing for possible legal defense against an employment-related complaint.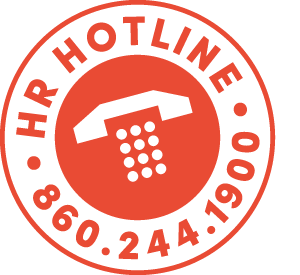 Connecticut's Personnel Files Act does not require disclosure of security file information, and it limits disclosure of personnel file data to only the subject employee and management staff with a "need to know," so they can perform job responsibilities, such as conducting performance reviews and making staffing decisions.
Since management's obligation is to take prompt corrective measures to protect the complaining employee from unwelcome harassing behavior, the complaining employee should be apprised of what has been found regarding his particular complaint and what actions were taken, if any, to correct and avoid future occurrences.
But unless the complaining employee is also indicating the accused coworker's conduct toward others represents behavior that he considers offensive—that is, behavior occurring in his presence and deemed offensive by its nature—such information, whether in the accused's personnel file or a security file, should not be disclosed.
Sharing information from a misbehaving employee's personnel file with a complaining employee unrelated to the specific behavior or incidents the employee is complaining about would most likely be deemed an improper disclosure to a third party in violation of the subject employee's right to privacy.
Also keep in mind that this explanation/guidance is based on the privacy standards reflected in Connecticut's Personnel Files Act and in the context of an employee's request for information related to an internal company complaint.
If the matter remained unresolved, and the complaining employee filed a lawsuit, disclosure would be governed by court mandated discovery procedures, and the parties to the lawsuit, through their attorneys, would likely be entitled to obtain a much broader scope of information.
---
HR problems? Email or call Mark Soycher at the HR Hotline (860.244.1900) | @HRHotline. Also, contact Soycher to learn more about CBIA's on-site sexual harassment prevention training programs for supervisors and employees. 
Tags:
Stay Connected with CBIA News Digests
The latest news and information delivered directly to your inbox.