HR problems? Call the HR Hotline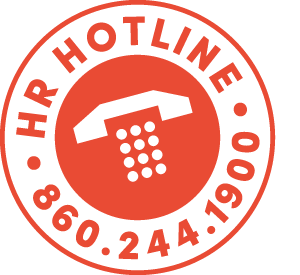 Every year, CBIA's HR experts answer thousands of member questions about unemployment compensation, workers' compensation, discrimination, wage and hour laws, and more.
They'll also help you understand your responsibilities and compliance requirements concerning labor and employment law, workplace safety, OSHA regulations, and sensitive employee issues like terminations and sexual harassment.
The HR Hotline is a free service for CBIA members—call 860.244.1900.
Call for help about...
Connecticut's paid sick leave law
Affordable Care Act
Unemployment and workers' compensation
Discrimination
Wage and hour laws
Safety and OSHA regulations
Sensitive and confidential employee issues
Sexual harassment prevention
Compensation and benefits data and practices
And more...