HR Hotline: Can We Require an Employee to See a Doctor?
09.02.2016
Q: Can we require an employee to be examined by a company-designated doctor after incurring a work injury? The employee claims it was only a minor bump on his head and says he can't afford time off to see a doctor with all the pressure he's under at home. He also insists that the pills he's taking are relieving the headaches, so climbing ladders and working on a raised work surface is not a problem. He's claiming we are out to get him, and if we continue to persecute him, he may have to "take it up a notch with the powers that be." Normally a cooperative, respectful worker, his not-so-subtle threat in response to what we intended as a reasonable inquiry about his well-being took us by surprise.
A: Your employee's changed demeanor, reference to pressure at home, headaches, and threatened confrontation with management give you objective, observed evidence that he may pose a direct threat due to a suspected physical or possibly mental health condition.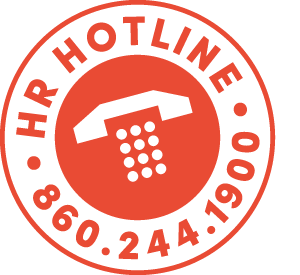 Requiring a current employee to undergo a medical exam after a work injury is permissible under the disability law if it is "job related and consistent with business necessity."
That means you have a reasonable belief, based on objective evidence, that employee's ability to perform essential job functions will be impaired by the medical condition, and/or the employee will pose a direct threat to self or others.
A direct threat must not be vague suspicion but rather one of significant risk of substantial harm that cannot be eliminated or reduced by reasonable accommodation, taking into account:
The duration of the risk
The nature and severity of the potential harm
The likelihood that potential harm will occur
The imminence of the potential harm
A first report of injury should be submitted to your worker's compensation carrier.
In your situation, a first report of injury should be submitted to your
workers' compensation
 carrier regarding the bump on the head.
You may also insist that your employee submit to a medical examination to evaluate a possible head injury and treatment options, including the pills he is taking, before you will consider him fit for duty.
---
HR problems? Email or call Mark Soycher at the HR Hotline (860.244.1900 | @HRHotline)
Tags:
Stay Connected with CBIA News Digests
The latest news and information delivered directly to your inbox.