HR Hotline: Do You Need a Specific Reason to Fire Someone?
02.01.2015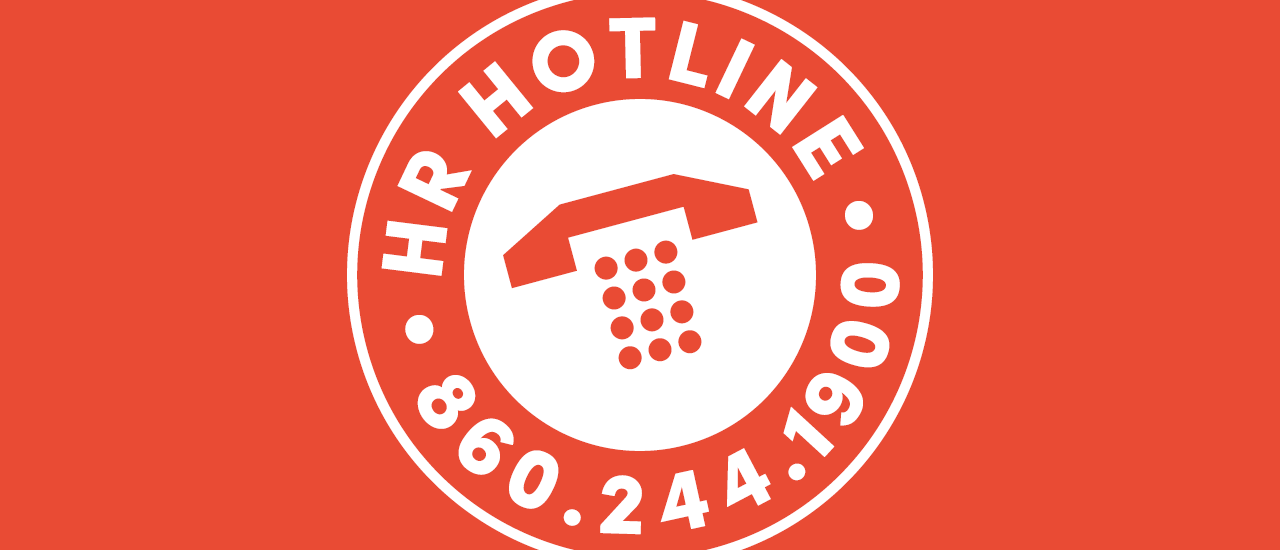 Q: Since Connecticut is an employment-at-will state, do we need a specific reason to fire someone?

A: Employment at will means that an employee can be fired at any time, with or without advance notice, for any reason or no reason, as long as it's not for an illegal reason. Relying simply on Connecticut's status as an employment-at-will state to justify a termination, however, should be a last resort.
Rather than asking if it's permissible to fire someone without giving a reason, the more useful question is whether it's advisable to fire someone without offering a reason. Think about it from the employee's perspective. Nobody is fired for no reason; something has to have occurred to trigger an employer's decision to let someone go: for example, a business-related incident or development or something pertaining to a worker's performance or behavior.
If no reason is given to the worker, he or she is likely to suspect that disclosing the real reason would pose a problem for the company and that management must be trying to hide the real (possibly illegal) reason by using at-will employment as a shield.
Illegal reasons for firing someone include discrimination: for example, terminating an employee because of his or her race, religion, national origin, gender, pregnancy, sexual orientation, gender identity, or disability.
It is also illegal to fire someone as retaliation for doing something he or she has the legally protected right to do, including:
Reporting illegal activities at work, such as safety or wage-hour violations or financial improprieties
Refusing to work under dangerous conditions
Filing a worker's compensation claim
Appearing as a witness in another employee's discrimination or unemployment compensation claim against the company
Taking time off related to a domestic violence situation
Other restrictions on your right to fire an employee may come from a union contract, personnel policy, or employment agreement that specifies reasons or procedures that must be followed before firing someone.
In approaching an employee termination: undoubtedly one of the most difficult and unpleasant tasks of managing a business: treat the employee with respect and provide a reason that reflects the truth. It does not have to include exhaustive, explicit details, nor should you expect the employee to accept or agree with your decision.
Less information may be advisable in some cases, but at a minimum, your explanation should include some characterization of events, performance, or behavior that is accurate, job-related, and non-discriminatory.
Of course, the employee may dispute your decision, but in most cases, the truth will set you free: both from legal claims and, very often, a troublesome worker who has unfairly dominated too much of your time and resources.
Tags:
Stay Connected with CBIA News Digests
The latest news and information delivered directly to your inbox.