HR Hotline: Are Older Employees Mandated to Stay Home?
03.26.2020
Q: We have a 70-year-old employee who is well and wants to come to work. Has the state mandated older employees stay at home?
While there is no mandate that individuals of any age cease work, state and federal agencies strongly advise that those 65 and older, regardless of other health issues, are at greater risk for serious complications if infected by the coronavirus.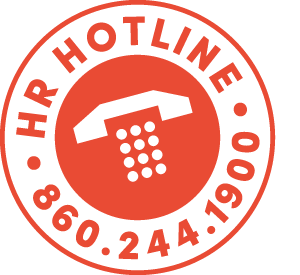 That guidance justifies strong recommendations that if at all possible, older employees remain home rather than report to a workplace.
Employers are urged, if at all possible, that some level of paid leave be provided (recognizing that it is not possible in some cases) to eliminate the pressure to work in an unsafe context to sustain income.
If your employee has no PTO benefits or chooses not to tap into that, you may insist they do so, or as an alternative, they may be eligible for unemployment benefits if they decide to stay home due to age and increased risk factors.
The decision on eligibility for unemployment benefits is up to the state.
Your employee may not be able to speak with someone at the Connecticut Department of Labor due to the volume of claims they are processing, but they can file online and get an answer there.
Additionally, the federal stimulus package currently being considered by Congress may provide a larger amount of unemployment benefits than usual.
Federal Protections
Your employee may qualify for the two week paid leave provision in the federal Families First Coronavirus Response Act enacted March 18.
If they "have been advised by a healthcare provider to self-quarantine related to COVID-19," with a doctor's note to that effect, it appears this would be within the FFCRA protections and entitle the employee to up to 80 hours (10 days) of PTO, capped at $511 a day and a total of $5,110.
An employee who has no doctor's note, and cannot obtain one, but has chosen to self-isolate on their own, is likely not eligible for this paid, job protected leave.
However, it seems unlikely that an employee aged 65 or older, or one with some chronic respiratory health history, would be unable to obtain documented medical advice to remain home.
And PTO and other benefits provided by employers to such a worker after the April 1 effective date of the FFCRA will be recoverable under the law's payroll tax credit process.
Workers in a high risk category, but no healthcare provider note indicating the need to remain away from the workplace in spite of the apparent suitability of doing so, would most likely not be eligible for the FFCRA benefits, but are possibly eligible for unemployment benefits.
---
HR problems? Email or call Mark Soycher at the HR Hotline (860.244.1900) | @HRHotline
Tags:
Stay Connected with CBIA News Digests
The latest news and information delivered directly to your inbox.