HR Hotline: When Is 50 Employees Not 50 Employees?
06.19.2014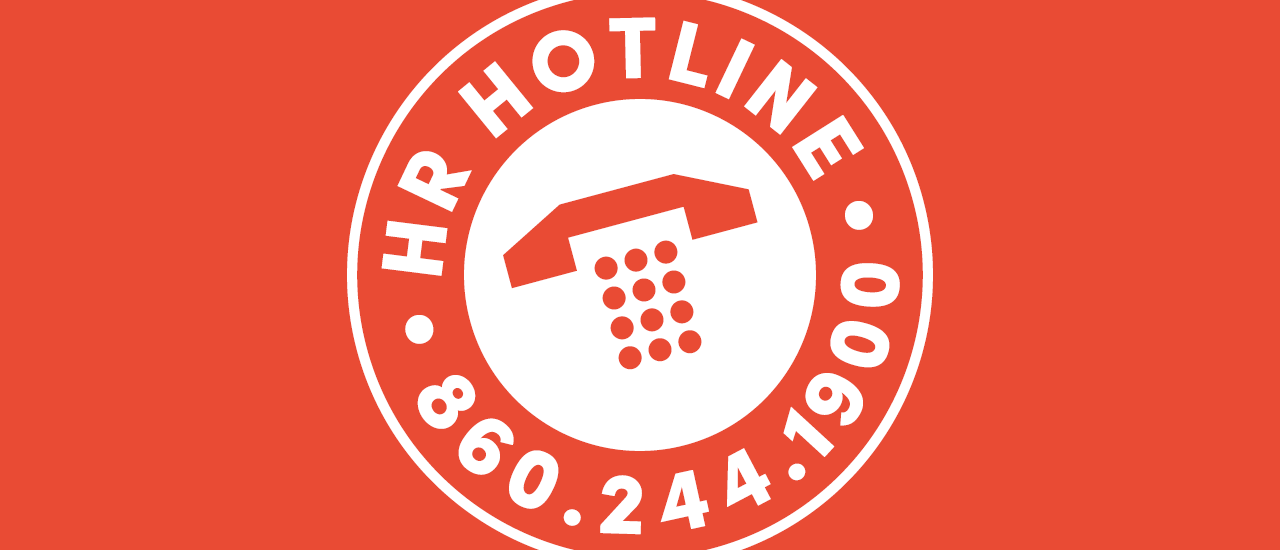 Q: Our employee count just exceeded the 50 threshold. Do we now have to offer FMLA leave? And what about Connecticut's paid sick leave law, which we understand is also triggered by hitting the 50-employee mark?
A: It depends, since each law uses a different formula to get to 50 employees. Under the Federal Family and Medical Leave Act, a business is covered if it employs 50 or more employees during each of 20 or more workweeks in the current or preceding calendar year.
Any employee whose name appears on an employer's payroll will be considered employed each working day of the calendar week and must be counted whether or not any compensation is received for the week.
Employees on paid or unpaid leave, including FMLA leave, leaves of absence, and disciplinary suspension, are counted as long as the employer has a reasonable expectation that the employee will return to active employment.
If there is no employer/employee relationship (as when an employee is laid off, whether temporarily or permanently), such an individual is not counted.
Part-time employees, like full-time employees, are considered to be employed each working day of the calendar week as long as they are maintained on the payroll.
An employee who does not begin work for an employer until after the first working day of a calendar week, or who terminates employment before the last working day of a calendar week, is not considered employed on each working day of that calendar week.
Once a private employer meets the 50 employees/20 workweeks threshold, the employer remains covered by the law until it reaches a future point where it no longer has employed 50 employees for 20 (nonconsecutive) workweeks in the current and preceding calendar year.
As of Jan. 1, 2012, when Connecticut's Paid Sick Leave Law took effect, and until Dec. 31, 2014, coverage is determined on January 1 of each year, based on reporting 50 or more employees in any one calendar quarter in the previous year on an employer's quarterly unemployment reports filed with the Connecticut Department of Labor.
Because this arrangement led to coverage of some employers with significantly fewer than 50 employees over the course of a full year, but which may have temporarily bumped over 50 in one three-month period, a change in the law's coverage terms was successfully sought by CBIA and others during the 2014 General Assembly session.
As a result, effective Jan. 1, 2015, employers will be subject to the paid sick leave law based on their employee count for the week containing Oct. 1, annually. Connecticut's FMLA also works this way but is triggered at the 75-employee count.
Keep in mind that the paid sick leave law does not apply to manufacturers, and paid sick leave is required to be provided only to covered service workers as defined in the law.
But, beware: The law also contains a provision forbidding temporary October dismissals, layoffs, or transfers in an attempt to duck the law's application.
Another state law triggered at 50 employees is the Sexual Harassment Prevention training mandate for supervisors.
Any employer with 50 or more employees for a minimum of 13 weeks during the period from Oct. 1 through Sept. 30 must provide this training to supervisors within six months of being hired or promoted to supervisor.
Tags:
Stay Connected with CBIA News Digests
The latest news and information delivered directly to your inbox.