HR Hotline Live! Your COVID-19 Workplace Questions Answered
02.03.2021
Since the coronavirus pandemic began, CBIA's HR Hotline has fielded hundreds of calls from concerned employers.
CBIA HR Counsel Diane Mokriski and Carmody Torrance Sandak & Hennessey's Vincent Farisello answer critical employer questions live in a special 60-minute webinar at 10 am Wednesday, Feb. 24.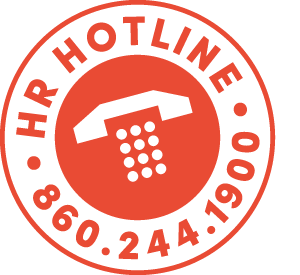 It's your opportunity to get updated information and address your COVID-19 workplace questions, including:
Do I still need to provide sick leave to employees who test positive?
How long should my employees quarantine?
How do I register my employees for the vaccine?
When do I have to inform employees that they may have been exposed?
Join us for this informative, timely webinar to get the answers you need and keep your employees safe.
Mokriski has more than 21 years in private practice, representing and counseling Connecticut employers on a wide range of employment law issues.
Farisello maintains a versatile practice in the areas of labor and employment and general corporate law. His clients including closely held and public businesses, non-profit organizations, independent schools, municipalities, and start-ups.
Registration is free for CBIA members, but space is limited. Don't miss this chance to get your workplace questions answered!
---
The HR Hotline Live: Managing COVID-19 Workplace Issues is made possible through the generous support of Carmody Torrance Sandak & Hennessey LLP.
Tags:
Stay Connected with CBIA News Digests
The latest news and information delivered directly to your inbox.